A man has been investigated for supplying counterfeit prescription drugs after a raid on Jarrow's property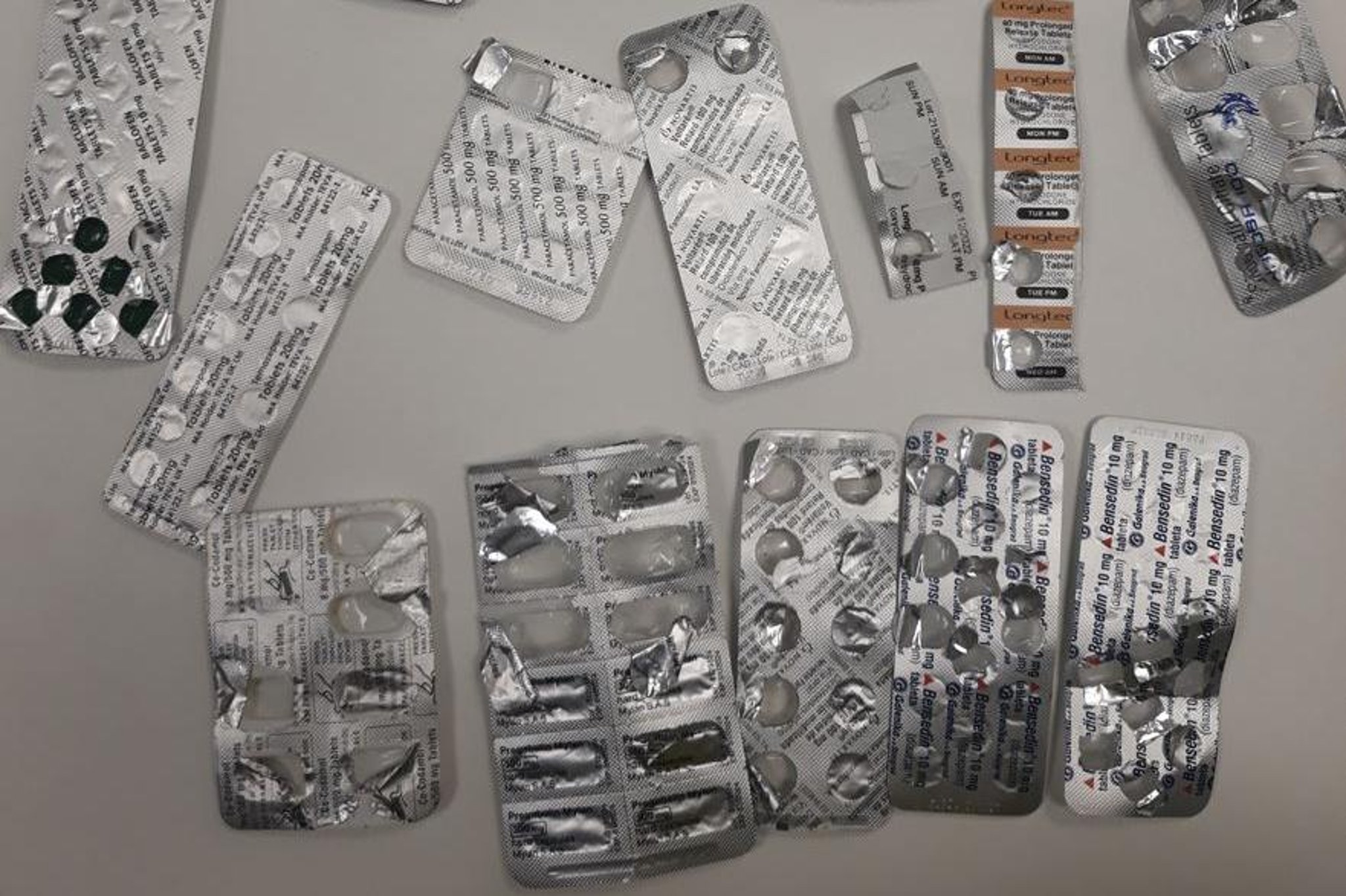 Video released by Northumbria Police showed officers breaking down the front door to enter the property where they found a supply of painkillers including pregablin, temazepam and oxycodone, all of which failed been prescribed to the occupier.
Read more
Read more
Homeless man racks up £11,000 legal debt after damaging police stations for…
While searching the rooms, officers also found a quantity of cannabis which was also seized.
Officers carried out the search after a warrant was issued following concerns raised by the local community.
The warrant was executed at the property on Wednesday morning (February 2) after police learned that suspected illicit substances were being supplied from the property.
A man in his 40s has since been questioned on bail in connection with the findings.
Chief Inspector Neil Hall, of Northumbria Police, praised the public who provided information about the alleged drug supply linked to the address.
Some of the counterfeit prescription drugs seized following a raid on a house in Jarrow.
He said: 'These illicit prescription drugs could have caused serious harm if they got into the hands of someone for whom they were not prescribed.
"We are therefore delighted to have been able to seize various medicines from this address – and this was only possible thanks to the public coming forward and raising their concerns.
"Their information, along with our own intelligence on the drug supply in the area, enabled us to deploy officers and execute a morning warrant – with excellent results.
Officers raided a property in Jarrow over concerns that illicit substances were being supplied from the property.
"I hope this warrant shows the merits of the public who come forward and speak to us. Your information can help us to take action and get a clearer picture of the identity of potential perpetrators – and to ensure that we protect some of the most vulnerable in our communities.
The man, who voluntarily surrendered to the police station for questioning, is still under investigation.
Anyone with information about crime in their area is asked to report it via the 'Tell us something' page on the Northumbria Police website or by calling 101.
People can also submit information anonymously via Crimestoppers, an independent charity, by calling 0800 555 111.
A message from the editor:
Support your Gazette and subscribe today.
Enjoy unlimited access to all our news and sports, see fewer ads, enjoy faster loading times, test your brain with daily puzzles and access to exclusive newsletters.
Your support for our journalism means we can continue to tell the stories of South Tyneside for generations to come. Click here to subscribe – and click here to get the latest Gazette news and sport delivered to your inbox via our email newsletters.