Annual Summit Showcasing Medical Advances in Drug Discovery Returns to Phoenix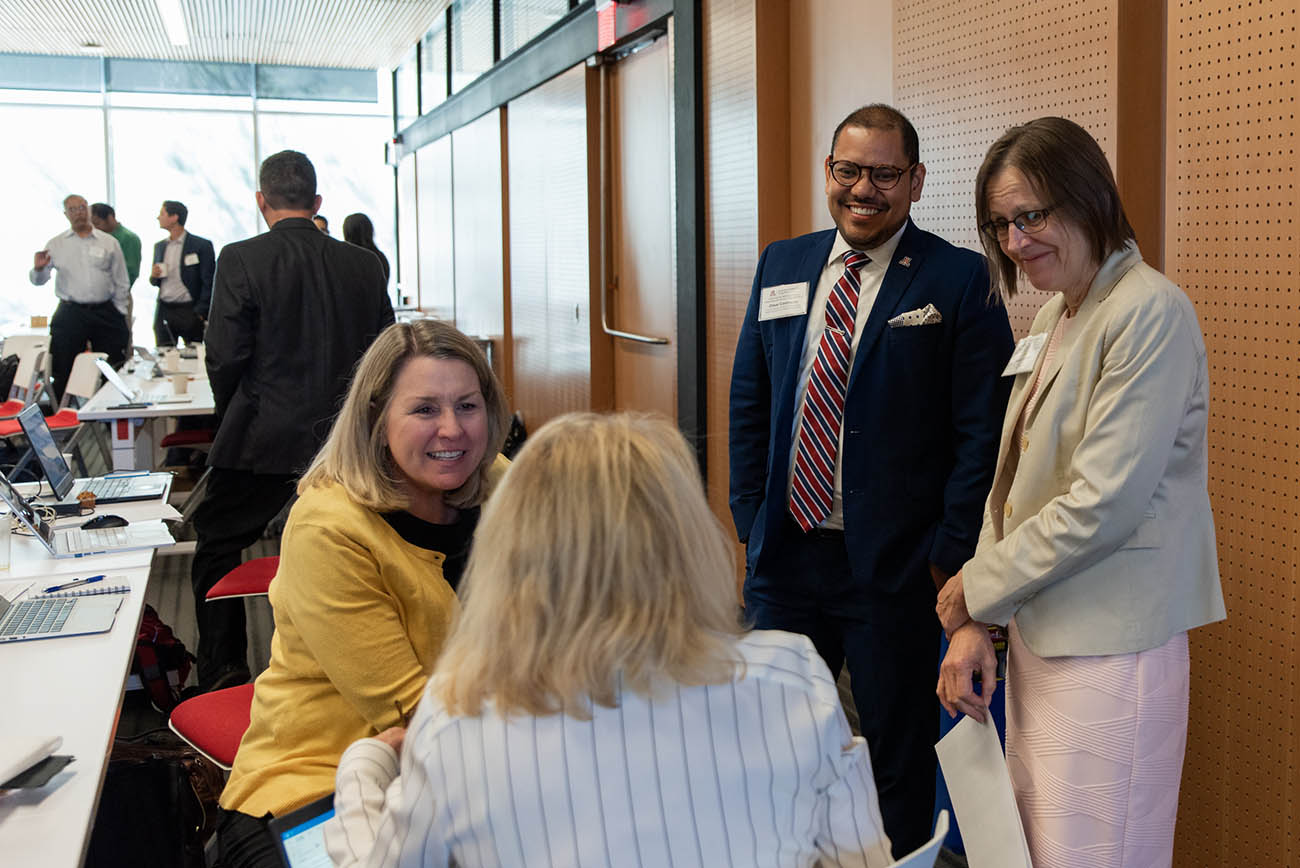 What: Discovering New Drugs in Arizona: Drug Discovery and Development Summit
When: Tuesday, Sept. 27, 9 a.m.-3 p.m.
Where: University of Arizona Health Sciences Education Building (HSEB), 435 N. 5th Street, Phoenix
The University of Arizona Cancer Center and the Arizona Drug Discovery Center in the R. Ken Coit College of Pharmacy will co-host the fourth annual edition "Discovering New Drugs in Arizona: Drug Discovery and Development Summiton Tuesday, Sept. 27 from 9 a.m. to 3 p.m. in Phoenix.
The summit serves as a platform to exchange ideas and showcase promising avenues for discovering new drugs for the treatment of cancer, COVID-19 and other diseases prevalent in Arizona.
"Attendees can expect to hear from the best in the field of drug discovery and how interdisciplinary collaboration spanning a wide range of healthcare specialties can lead to effective therapies for patient-centered care," said declared Rick G. Schnellmann, Ph.D.Dean of the Arizona R. Ken Coit College of Pharmacy and Howard J. Schaeffer Endowed Chair in Pharmaceutical Sciences.
"We look forward to our first in-person summit since the start of the pandemic and the opportunity to forge new relationships as we strive to improve the quality of life for our patients," said Joann Sweasy, PhDNancy C. and Craig M. Berge Endowed Chair and Director of the UArizona Cancer Center.
Guest speakers include:
Junaid Arshad, MDassistant professor of medicine at UArizona College of Medicine – Tucsonmember of the UArizona Cancer Center
Jennifer S. Carew, Ph.D.associate professor of medicine at the College of Medicine – Tucson, co-director of the hematologic malignancies team at the UArizona Cancer Center
Maaike Everts, PhDExecutive Director, Critical Path Institute Translational Therapeutics Accelerator
Emmanuel Katsanis, MDProfessor of Pediatrics, Louise Thomas Chair in Pediatric Cancer Research, Peter and Paula Fasseas Chair in Cancer Research at UArizona College of Medicine – Tucson, Member of the UArizona Cancer Center, BIO5 Institute member
Hongmin Li, PhDProfessor of Pharmacology and Toxicology, R. Ken and Donna Coit Endowed Chair in Drug Discovery at Coit College of Pharmacy, BIO5 Institute Fellow
Jianqin Lu, BPharm, PhDAssistant Professor of Pharmacy and Pharmacokinetics at Coit College of Pharmacy, Fellow of the BIO5 Institute
Juanita L. Merchant, MD, Ph.D.Regents Professor of Medicine, Chief, Division of Gastroenterology, College of Medicine – Tucson, Fellow, UArizona Cancer Center, Fellow, BIO5 Institute
Registration is compulsory and closes on Friday 16 September. Free parking vouchers will be available upon check-in for customers parking at the Phoenix Bioscience Core parking garage.