Are you looking for a career in the medical field? Here's your chance | Hartford Hospital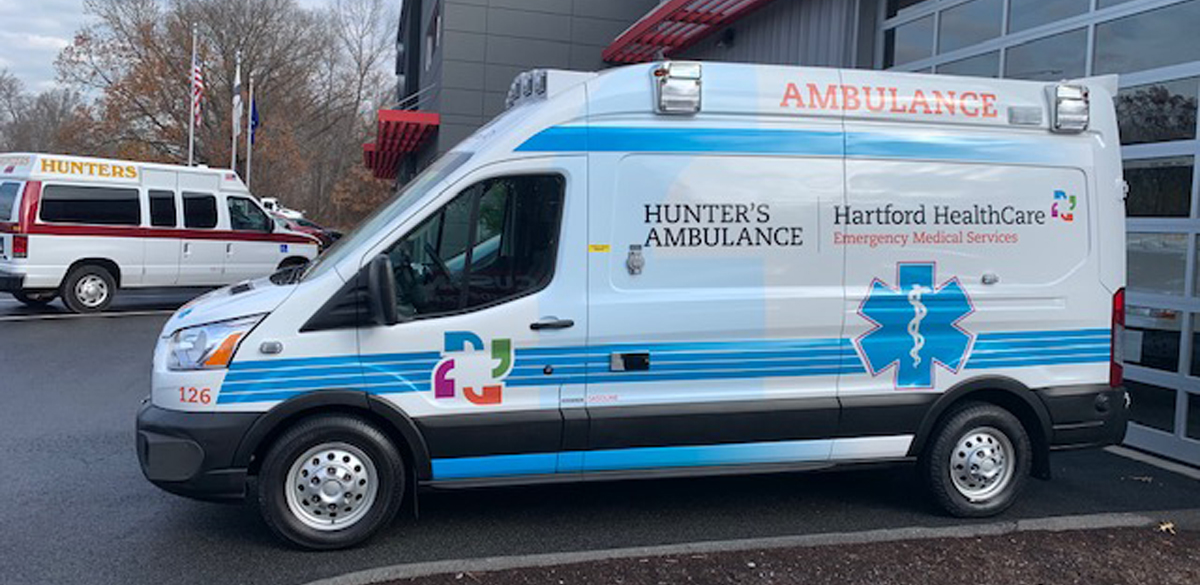 December 02, 2021
Hunter's Ambulance, a Hartford HealthCare company, is launching a unique recruiting program called "Earn While You Learn". This program will train those interested in becoming an Emergency Medical Technician (EMT). Hartford HealthCare will pay for state certification for those who successfully complete the training.
"This is a great opportunity for anyone with a high level of motivation," said Matthew Skiffington, paramedic services coordinator at Hunter's Ambulance. Skiffington decided to take the Hunter's EMT training course 13 years ago after being injured in a motorcycle accident and was inspired by the medical professionals who saved his life. He has seen his career grow over the years as a result of this decision.
"After being an EMT for about three years I realized I wanted to do more and learn more and became a paramedic and was then asked to be part of the operations team at Hunter's," Skiffington said.
Here's what you need to know about the "Earn While You Learn" program:
The deadline to apply is December 7
Qualified candidates will go through an interview process
Eight to 10 candidates will be selected as part of the first training cycle
Full-time training begins on January 17 and lasts about 6-8 weeks
Trainees will need to travel to Hunter Headquarters in Meriden for training
Upon completion of training, the trainee will apply and test for state certification. HHC will pay for the certification. Once the trainee receives state certification, they begin full-time work as an EMT for Hunter's Ambulance
"This program allows us to extend full-time employment to those who otherwise would never have considered taking a medical program on their own, or could not afford to pay for a full certification program. "said Gary Havican, president of the Hospital of Central Connecticut and MidState Medical Center.
If you would like to apply, visit www.huntersamb.com/careers