Great responsibilities in the medical field | Opinion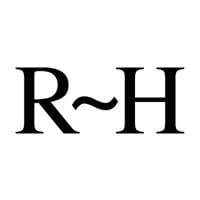 When I was younger, my classmates were constantly reminded that the only way to stay in our community and earn a decent living was to go to the mine or join the medical field.
And really, there were no lies that were told.
These were the two main paths to success and a comfortable life in the holler. And for the most part, people are happy with their lives and the choices they've made, which is healthy.
However, we all know that mines are dangerous. It's ingrained in our culture, but we still recognize that it's not an easy task. Working in the medical field isn't easy either, especially with the added responsibility of caring for others. But now, those who work in the medical field must bear in mind that they could be condemned for a mistake made. No, not the one they tried to hide, but the one they admitted.
Yet there are those who act maliciously and deserve to come before the judge and plead their case.
Like Reta Mays of the VA Medical Center in Clarksburg, a former nursing assistant who killed seven veterans by injecting them with high doses of insulin. She pleaded guilty and said the reason she did it was so they could pass easily.
But, as an auxiliary nurse, Mays was not even authorized to administer medication. Yet she did it again and again. She ended up receiving seven life sentences and another 20 years.
Meanwhile, former Tennessee nurse RaDonda Vaught has been found guilty after accidentally injecting a woman with the wrong drug that led to her death in 2017. She admitted to making mistakes that day and losing her license. This year, she was convicted of criminally negligent homicide and gross negligence of an intoxicated adult.
Losing a loved one is one of the worst feelings in the world. Knowing it was preventable makes it even more painful. So, if the woman's family was angry, the emotion was and is entirely justified. They are allowed to cry and feel.
However, Reta and RaDonda are not on the same page.
Although Reta wasn't even allowed to do the injections she did, she understood what she was doing and had a stated reason for doing it. She wanted to end their suffering.
RaDonda, on the other hand, was instructed to give a patient medicine. While getting the medicine, she used a medicine dispenser and accidentally grabbed a paralyzing drug, an action that ended up costing her life.
To get the drug, RoDonda had to override the system, which some say is normal. Some say that if they did not replace, the medicine would not appear in time. In some emergencies, this can be a hazard.
Nevertheless, the court found her guilty and so she is. She took a life when it was totally avoidable. No matter how many hours she might have worked, how many patients she might have covered, or how many tasks she was responsible for, a life was always lost.
This should be a wake-up call for hospitals and clinics that some things need to change before anything more happens to patients or employees. No one should be under stress or on their own for something like this to happen.
Although the hospital leaves fresh and clean, it should worry them that such a thing could happen without malicious intent.
And yet, it seems that everyone is alone.
–Wyoming County native Hannah Morgan attends WVU in pursuit of a career in journalism. His email is [email protected]