Penn State Health collects hundreds of pounds of unwanted prescription drugs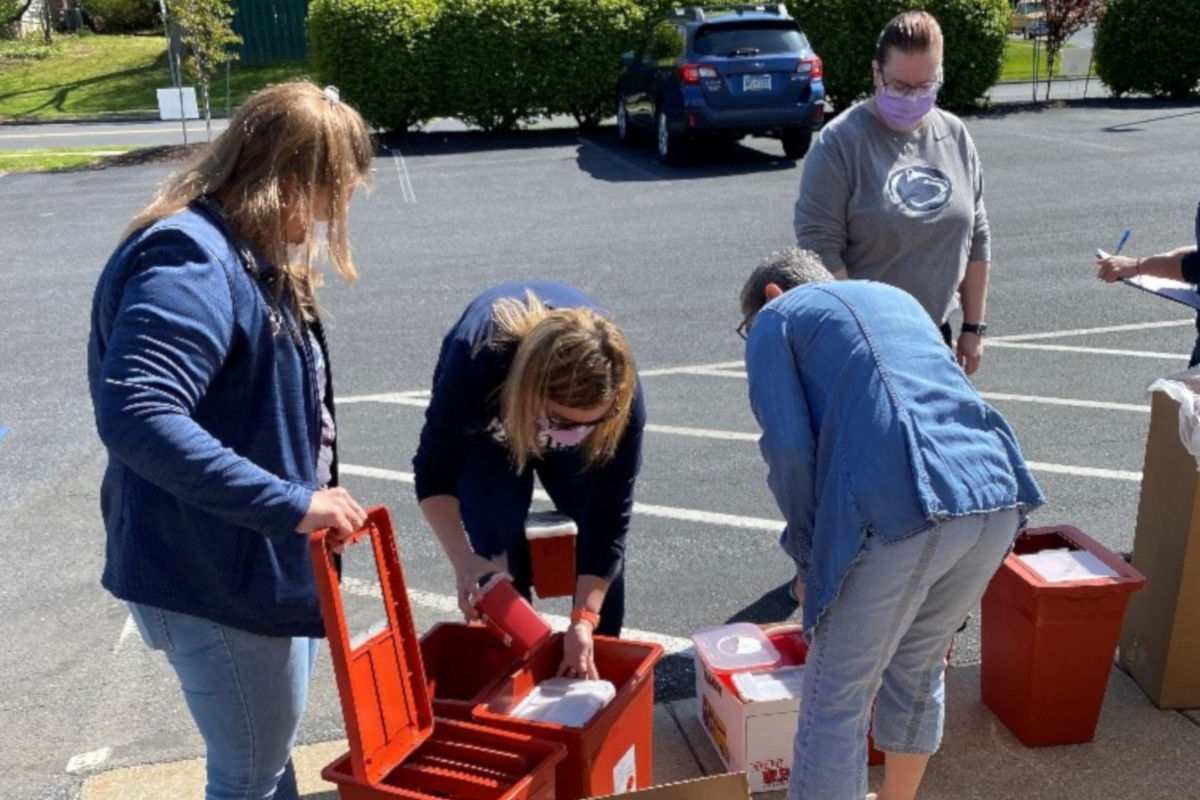 Penn State Health employees organize drug and sharps collection at Penn State Health Medical Group – Palmyra, one of four locations where the health system held National Prescription Drug Recovery Day events April 30, 2022.
Penn State Health collected 593 pounds of unnecessary or expired medications on Saturday, April 30, National Prescription Drug Take-Back Day. The event also filled 27 sharps containers with used needles and syringes.
May 11, 2022Penn State Health News
The health system provided four drive-thru locations – in Camp Hill, Harrisburg, Hershey and Palmyra, in partnership with Derry Township, East Pennsboro Township, Lower Paxton Township and Township Police Departments. from North Londonderry. Similar events have taken place across the United States
Since the fall of 2015, Penn State Health has hosted 13 prescription drug take-back events, collecting more than 5,900 pounds of unwanted prescription drugs and 214 sharps containers filled with needles and syringes.
It is important to properly dispose of medicines, needles and syringes, as expired medicines have passed their half-life and may become ineffective. The chemical makeup of drugs can change over time and they could become potentially harmful or less potent. In addition, children may find the objects and accidentally hurt themselves. Proper disposal also eliminates the temptation to self-medicate using someone else's prescriptions.
If you are having difficulty accessing this content, or would like it in an alternate format, please email Penn State Health Marketing & Communications.