'Pretty devastating': Lynchburg University medical graduates reflect on year-long fight against COVID-19 | Local News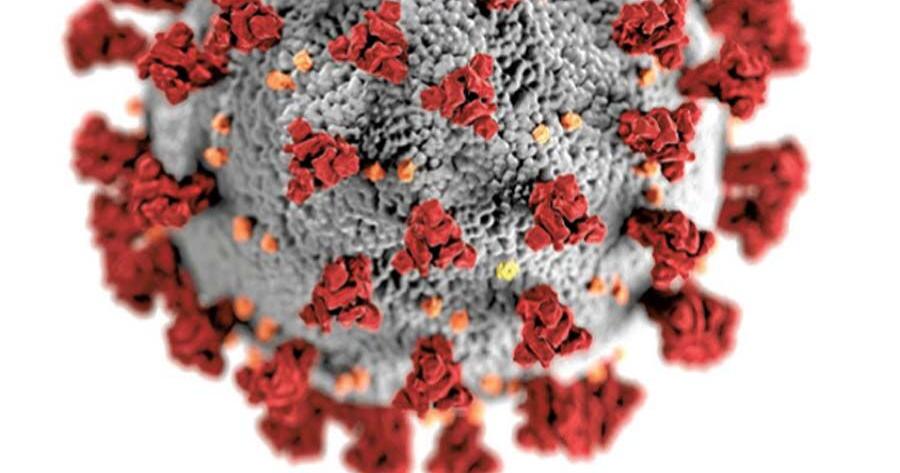 Dr. Mordechai Sacks feels like he's been living the same day for nearly a year.
Spring 2020 graduate of Lynchburg University's Doctor of Medical Sciences (DMSc) program has been working non-stop on the front lines of a family practice practice in New Rochelle, New York, amid the COVID-19 pandemic .
"The last 10 or 11 months have been a very, very long day," Sacks said. "That's the impression it gives. Nothing has stopped moving; it's always go, go, go, go, go.
As college classes moved online when the pandemic hit, Sacks was in New York when the first case of COVID-19 hit his community on March 2. At the time, Sacks said, he was working in a family medicine practice in New Rochelle, completing a postgraduate fellowship in family medicine.
In a virtual graduation ceremony in April, Lynchburg University awarded DMSc degrees to Sacks and 36 other students about a month earlier than planned so they would be better able to focus their efforts. on the fight against COVID-19.
While some of these students, like Sacks, had already begun working on the frontlines and treating COVID-19 across the country and the world, Jeremy Welsh, dean of the School of PA Medicine at the University of Lynchburg, said at the graduation ceremony that graduating early would allow graduates to have a greater impact on their patients and on the health care system.
Called to help
Dr. Hung Nguyen was also part of the cohort of DMSc students graduating from Lynchburg University in April. Unlike many of his classmates, Nguyen said, he was already retired.
In 2018, Nguyen, then a physician assistant, retired at age 66 after more than 40 years in the medical field. Nguyen said he felt called to challenge himself and keep growing, so he returned to school for his DMSc degree.
When the pandemic hit, Nguyen said, he felt another call.
"When COVID arrived, as a healthcare provider, I just couldn't stay home," Nguyen said.
Nguyen said many of his colleagues were afraid to go to work at the start of the pandemic, especially with insufficient personal protective equipment.
Nguyen was in the army during the Vietnam War and knows all about helping where you're needed.
"I know that when your unit is attacked by the enemy, you need reinforcements," he said.
Nguyen, based in Southern California, came out of retirement to treat patients at a hospital there. The whole hospital, he said, was quickly overwhelmed with COVID-19 patients, overcapacity and, essentially, the whole building became an intensive care unit.
While Sacks practiced family and emergency medicine, the pandemic and her newly earned degree affected her work in family medicine the most. On March 2, 2020, the first case of COVID-19 was confirmed in the community of Sacks. On March 10, his practice was doing most of its appointments online using telemedicine.
"I was seeing probably 30 patients in a typical day, remotely, for a number of ailments — usually COVID early on," Sacks said.
Around June, he said, the number of cases began to slow slightly and his offices reopened for wellness visits after more than eight weeks of operating remotely. They continued to treat sick patients remotely.
Around the holidays, he said, the number of new weekly COVID-19 cases started to rise again, but has been declining since about mid-January. Sacks said New York has given multiple doses of the vaccine, which has affected the number of positive cases it is currently seeing.
"Today I saw about 23 patients," Sacks said. "Last week maybe two or three of them were COVID, but there was a time when there was 30 COVID."
The past six months, he said, have mostly been about catching up — treating patients who need physical care, checking on their diabetes or addressing mental health issues that went untreated while doctors' surgeries were busy treating COVID-19 positive patients or while patients were uncomfortable going to the doctor.
The fourth wave
Sacks said this pandemic has been more than he ever expected to see in his career, and it's had a psychological impact on him and his colleagues in the medical field.
Sacks said he was responsible for around 5,000 to 7,000 patients. Before the pandemic, he saw about 1,000 three to four times a year and about 100 a month to manage medical conditions, but the majority were fine and came once a year for a checkup or when they had a cold.
This year has been very different.
"Almost everyone has some kind of physical or emotional impact because of this," Sacks said, which was difficult to deal with.
But the hardest part, he said, was the deaths.
Over the past year, Sacks said he's likely seen nearly 2,000 COVID-19 cases and about 20 COVID-19-related deaths among his patients. Almost all of those who died, he said, had underlying health conditions.
"The worst part is probably when I see patients who, if hospitals hadn't been overwhelmed, would probably have survived something that wasn't COVID," Sacks said. "Kidney disease, heart disease…where they couldn't get care in time due to overcrowded hospitals. It was quite devastating.
Sacks said he can think of at least three of his patients who have died this year due to a lack of availability of emergency medical care. He also saw some with conditions that worsened because patients were nervous about seeing a doctor for fear of catching COVID-19.
Nguyen said seeing so many COVID-19 patients and COVID-19-related deaths was depressing, and he also faced a lot of worries over the past year.
"With my age, going back to work, I'm afraid of contracting the disease," Nguyen said. "And I don't want to bring all this to my family, to my wife."
Even with this fear, Nguyen said he tries to stay optimistic and informed about new developments with the virus.
"I want to be informed about information, new disease developments, treatments, all of that instead of being scared," he said. "Fear is one thing, as human beings we are all afraid, but I think [being informed] helped me ease my fear.
Sacks said the medical community was referring to an upcoming "fourth wave" where, once everything slows down, doctors and other frontline workers will start noticing the "great psychological impact" the pandemic has had on them.
Sacks said he grew up in New York and was in high school during the September 11, 2001 terrorist attacks. He said he and his colleagues believed the psychological effects of the pandemic would be worse than those that followed. September 11th.
"That single day and the weeks that followed resulted in a very serious amount of trauma and PTSD that we see in our patients today," Sacks said. "It's exponentially worse because we see it every day, over and over and over again with no time to breathe or stop thinking."
"The reason it didn't hit me was I didn't have a moment for it to hit me," Sacks said. "I've worked harder than ever for a longer period of time, pulling in much longer days doing so, so much. There's not a moment to stop and think. But the day he there will be a moment to stop and think, I think we are going to see years of therapy needed for all kinds of health care providers.
Lasting effects
Sacks said there will be other lasting effects of the pandemic on the medical field. Perhaps most important will be the standardization of telemedicine.
Sacks said telemedicine should be mainstream in 20 years. Instead, the medical community was able to adapt and respond to this moment.
"As the first person online and having worked extensively with telemedicine before, I actually created a telemedicine education program for providers that has now been featured in over 40 medical programs across the country" , Sacks said.
Sacks said his course was one of the first to teach healthcare professionals how to perform a full physical exam remotely.
"It was something that people just didn't know about, and then overnight all of the vendors were told, 'Now you have to switch to online visits,'" Sacks said.
Nguyen said he also saw his doctor virtually and thought telemedicine would be the new normal.
Sacks and Nguyen said the distribution of the vaccine gave them hope.
"COVID is going to exist for at least another year, but nowhere near the extent that it has overwhelmed our lives for the past few months and over the past year," Sacks said.
With about 10% of the US population already vaccinated, and with the Johnson & Johnson vaccine authorized on Feb. 27, Nguyen said we were headed in the right direction.
"It's a step towards getting immunity for the country," he said.