Quillen College of Medicine graduates excited to enter medical field |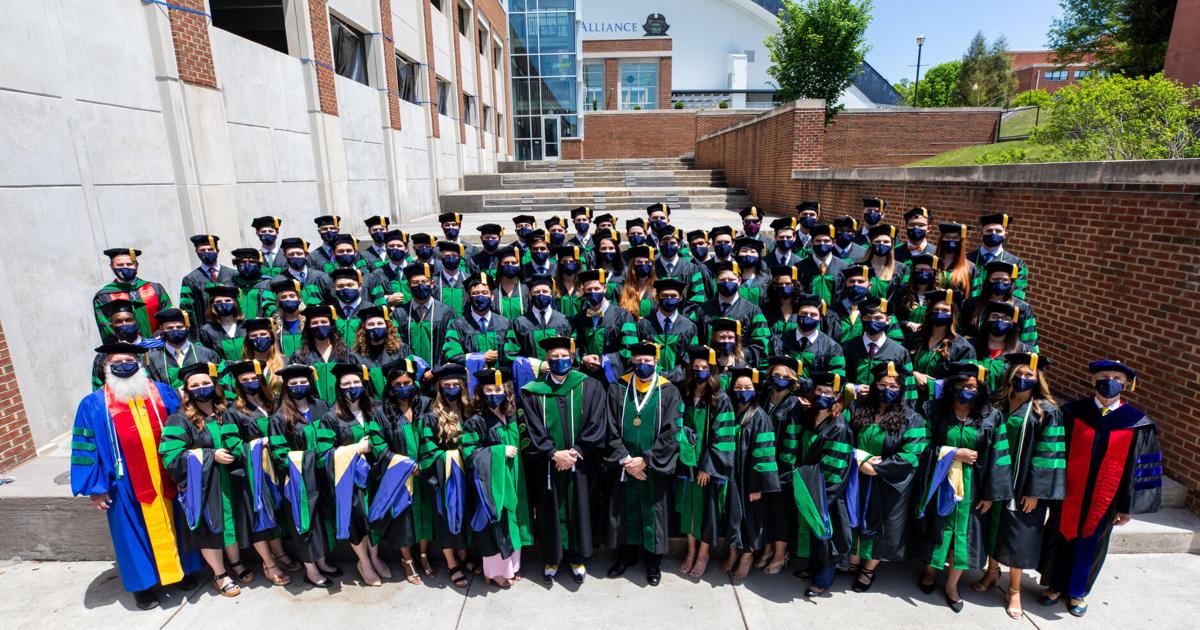 JOHNSON CITY — Seventy-three students graduated from Quillen College of Medicine at East Tennessee State University on Thursday.
Now they will scatter from near and far to complete their residency programs even as the nation and the world still battles a COVID-19 pandemic that has claimed hundreds of thousands of lives in the United States alone.
Victoria Stabile, who is heading to Vanderbilt University for her anesthesiology residency, said she was thrilled to graduate and wanted to join this battle.
"We all kind of have a natural tendency to step in and help someone when we see they need help. It's kind of the general motivation of all medical students," Stabile said, "and I think the idea that such a serious situation could happen and that we could be useful and have the skills to help our neighbors and loved ones and pick them up where they feel best.
"I think it's something that you can't put a price on the value of it to feel like you're able to contribute."
Stabile, who helped organize a drive for personal protective equipment for healthcare workers early in the pandemic, said she and her classmates had to refocus their efforts when their clinical rotations were cut or limited due to the virus.
"I think a lot of us have actually refocused our efforts on, 'OK, if I can't physically be in the hospital, what can I do to make sure I become the best doctor I can be?' "said Stabile.
Army veteran and former combat medic Chris Welch said it was strange graduating amid the pandemic, but said he felt ready for the next step in his medical career, which will take him to Kingsport for his family medicine residency.
"I signed up and then got a job as a combat medic, and for me being able to help and serve those around me was more important than my own safety," Welch said. "It always has been. (Helping others) is absolutely the most rewarding thing in the world, and there really is no other reason to do medicine, I think.
"To be able to go out and be of service to people is the greatest honor I can have," Welch continued.
Welch also praised the university, calling it one of the best schools in the country.
"I'm incredibly grateful that I got to go to Quillen," Welch said. "It's probably the best school. In my opinion, it is one of the best schools in the country and I am delighted to be able to stay here.