Senior Neuroscientist Gains Field Medical Experience at Akron Children's Hospital | Our Campus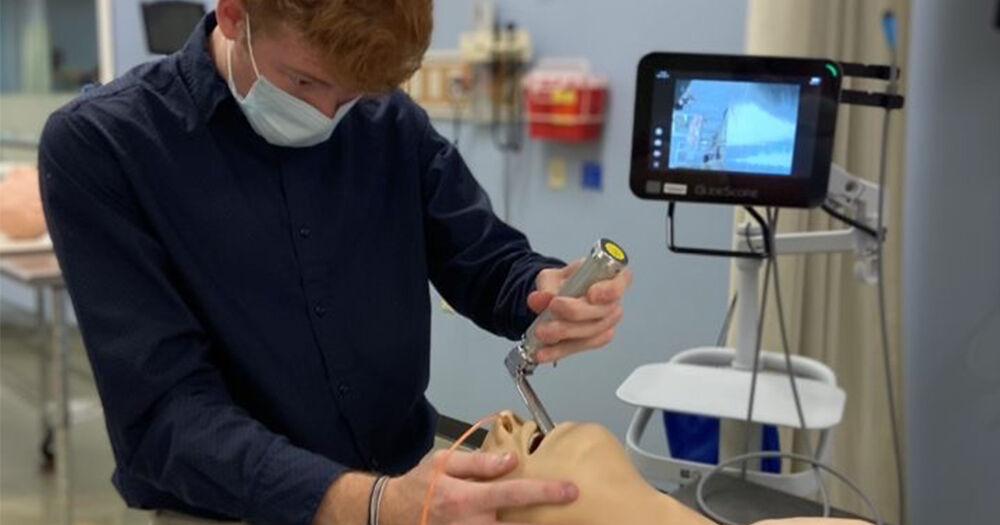 NEW WILMINGTON, Pa. — A Westminster College honors program and neuroscience major dove into the medical field as part of the Summer Pediatric Research Scholars (SPRS) program at Akron Children's Hospital (ACH) this summer.
Senior Samuel Accordino of Canfield, Ohio, was assigned to assist a clinical research scientist in the palliative care department at ACH. Accordino, along with research scientist Dr. Daniel Grossoehme, focused on better understanding the value of home visits for palliative care patients and their caregivers.
As part of the project, Accordino recruited and interviewed patients and caregivers, analyzed and coded qualitative data, and presented the results at an ACH-sponsored conference. He also attended several seminars throughout the summer related to the research project with topics related to current research, medical careers, and scientific writing.
"This program presented multiple shadowing opportunities with physicians from different medical specialties," Accordino said.
As his internship progressed, Accordino began to find his passion in the world of pediatric physicians.
"One of my main goals in life is to positively influence and guide my patients to a better life path," Accordino said. "I felt pediatric doctors could do just that.
Accordino is currently assisting the program in the data analysis process as the study is still ongoing.
Courses at Westminster College also prepared this highly engaged Honors student.
From practicing with article reviews to presenting at the Undergraduate Research and Arts Celebration (URAC), Accordino found that these practices matched what he had seen during clinical practice.
After graduating, Accordino hopes to attend medical school in the fall of 2022 and is currently in the maintenance phase of that process.