Teenagers target prescription drugs and cash in armed robbery at Sycamore Walgreens: Police – Shaw Local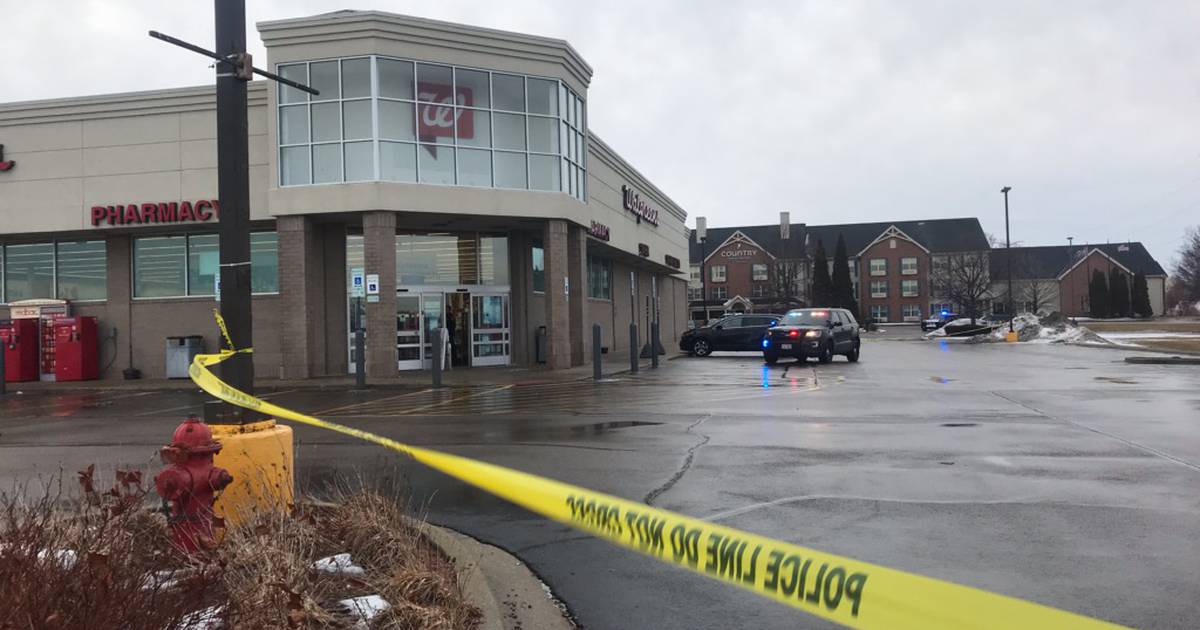 SYCOMORE – A group of teenagers, including an adult, held a Sycamore Walgreens at gunpoint on Friday and attempted to steal prescription drugs and cash, the Sycamore Police Chief said. Jim Winters.
Three were arrested, including a 16-year-old boy from Rockford, a 15-year-old boy from Beloit, Wisconsin and Mikevion C. Ingram, 18, from Rockford. Police believe a fourth, unknown person suspected of the theft escaped in a vehicle, according to a Sycamore Police Department news release Friday.
The 24-hour Walgreens at 1340 DeKalb Ave. in Sycamore, was reopened shortly after 9:30 a.m. Friday, according to a social media post on Twitter from the Sycamore Police Department.
Winters said criminal charges against the three officers are pending through the DeKalb County District Attorney's Office.
"They were arrested at the scene as they fled by officers from Sycamore, DeKalb and the DeKalb County Sheriff's Office," Winters said.
The theft is still under investigation by Sycamore Police.
Police responded to a call about an ongoing armed robbery at 6:30 a.m. Friday, Winters said. Officers from DeKalb and Sycamore Departments and DeKalb County Sheriff's Office Deputies responded to the call and made contact with three accused of the robbery inside the store.
"The suspects, each armed with a handgun, attempted to flee through the store's front and side doors but were apprehended after a foot chase," police wrote in a statement.
Two individuals were arrested by police in parking lots near Walgreens and the third suspect was arrested after entering the nearby Country Inn and Suites hotel, police said. The Sycamore Walgreens is located near the Blain Farm and Fleet parking lot.
Winters said earlier Friday that weapons were recovered from the scene by police. According to the statement, these weapons were three handguns.
"No shots were fired and no injuries were reported," police wrote.
Winters said the three thieves attempted to take cash and prescription drugs from the Walgreens pharmacy.
"There were several bottles that were recovered," Winters said.
The retail store and pharmacy were temporarily closed Friday morning. A heavy police presence remained in the parking lot, which was cordoned off by a police tape, until 9 a.m.
Winters said two people – a Walgreens employee and one of the suspects – were taken to Northwestern Medicine Kishwaukee Hospital by Sycamore paramedics for "precautionary measures", he said. Both were assessed and later released from hospital, according to police.
Anyone with more information about the incident is encouraged to call Sycamore Police by phone at 815-895-3435.
This story was updated at 11:55 a.m. Friday, February 11, 2022 with more information provided by the Sycamore Police Department.